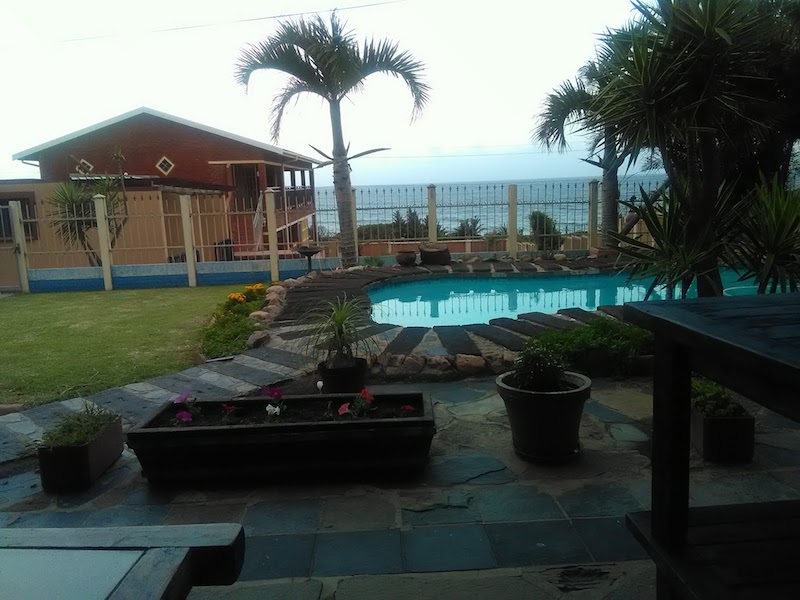 All-in-one Ocean View Luxury Beach Accommodation is situated in Park Rynie on the South Coast of Kwazulu Natal about 50 kilometers south of Durban between Scottburgh and Pennington, South Africa.

Since you are staying across from the Indian Ocean why not bring a fishing rod and walk across the road for some surf and rock angling or join us on a family fun run on the high sea with some fishing included for about 2 hours so before you get sea sick you are back on mother earth.

In the line of accommodation we have 2 bedroom self catering flats close to the ocean as well as bachelor flats in the guest house. We cater for breakfast in the morning as well as fish braai's at night. In the indoor braai area we have a pub with a TV to watch sport and a music system for some partying or if you prefer you can just sit and chat and play some table games.

If you are more adventures you can join us in some shooter games BUT only if you are 18 years of age or older.


BUT the most enjoyable aspect of staying with us are that you can lay on your bed and look at the waves breaking in front of you. Or look at the sardine run with all spectacles that follow it like the dolphins, whales, sharks and the different kind of birds that feed on the sardines. With in driving range from us are the crocodile farm, a nature reserve, the old whaling station a shopping mall and golf courses.

AND THE LAST BUT NOT THE LEAST the tranquility of your well deserved rest to regenerate your body and soul.